The question has never been whether Fantastic Beasts and Where to Find Them is worth the ticket price. If you are a fan of the Harry Potter franchise you simply cannot allow yourself to fall behind. (I still have flashbacks from the day a friend spoiled Dumbledore's demise.)

Potter author J.K. Rowling makes her screenwriting debut for the first film in a five part fantasy series, and is joined by David Yates, who directed the final four films in the Potter franchise. Add the assortment of other Potter veterans behind the scenes, and we can assume that the new series is clearly in very capable hands.
Fantastic Beasts and Where to Find Them follows the adventures of magizoologist Newt Scamander (Eddie Redmayne in all his awkward splendour) and his suitcase full of magical creatures. Before you can say "Confundus", he has made it onto the radar of the Macusa (the American version of the Ministry of Magic), lost a few creatures in New York City and acquired a few sidekicks.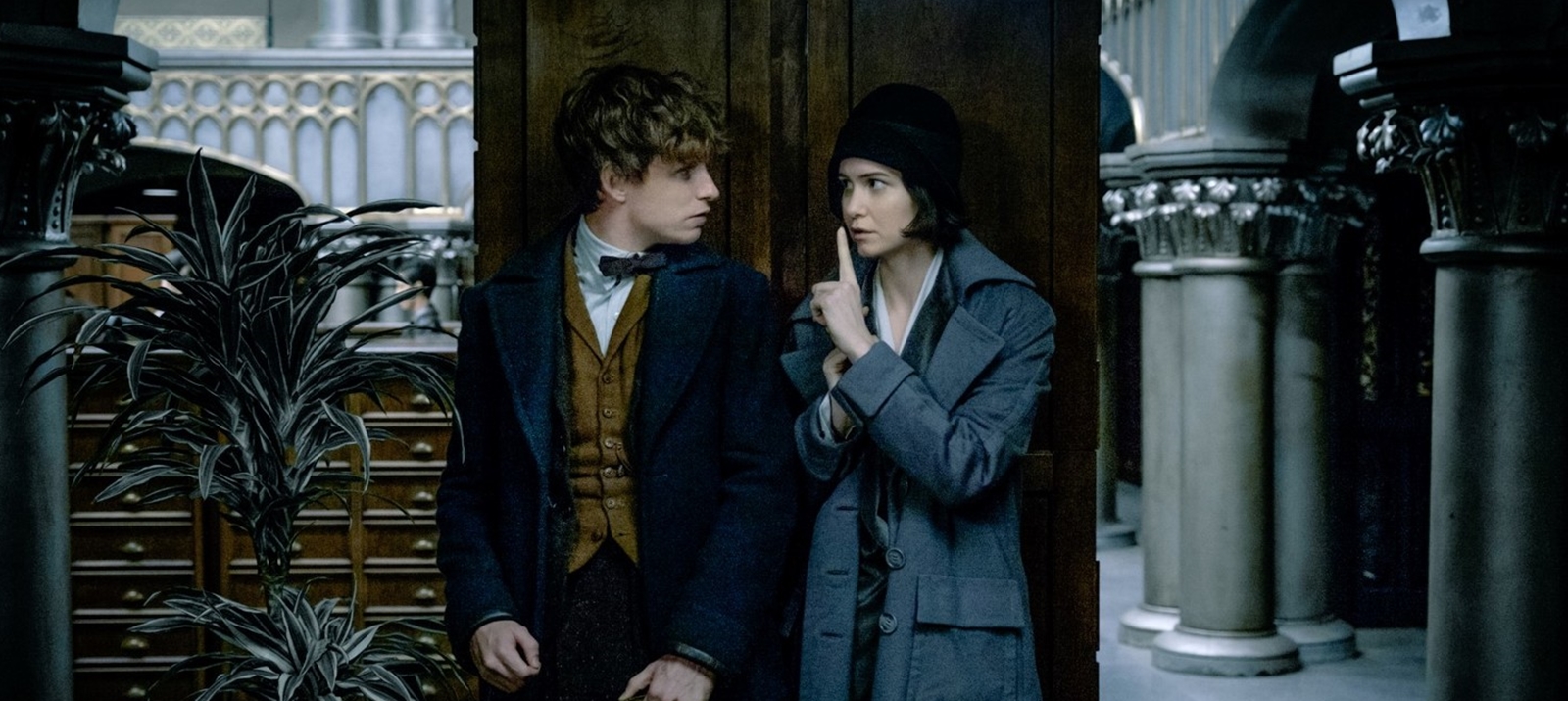 *Spoilers commence here, kids.*
Though Rowling vehemently denied it at first, Fantastic Beasts does have all the makings of a fully-fledged Potter prequel. The film is set in 1926 and the series promises to cover a tumultuous 20 year period in wizarding history. This timing creates the perfect setup for a World War II alternate history timeline, with dark wizard Gellert Grindelwald as the evil mastermind. And by the time the series wraps up, it will be just in time for Tom Riddle (Lord Voldemort's original name, for the uninitiated) to graduate from Hogwarts.
Most Potter fans feared that the film would fiddle too much with the Potter canon, though we all know a bit of tweaking is bound to be necessary when worlds are being extended (ahem, George Lucas). The film presents no glaring differences from Rowling's original works, with only a few minor details being dubbed non-canonical so far.
So how does a Harry Potter fan prepare for Fantastic Beasts and Where to Find Them?
Firstly, pace yourself. In typical Origin Story fashion, it feels more like an errand run than a magical adventure. A new franchise means more bread crumbs than easter eggs for a while. The building of backstories and return to familiar things from the Potterverse are bound to follow in the next films. For one, we can look forward to meeting young Dumbledore (who has not been casted yet) in future films, as he is said to become a close frenemy of Grindelwald.
Secondly, prepare yourself for the Americanisation of the franchise. You don't have to start saying no-maj rather than muggle, or pretend that the fashion-conscious Macusa are as impressive as the Ministry of Magic. The biggest adjustment for Potter fans will be how era specific the setting is, and the close proximity to the muggle world, especially when New York is being trashed on a massive scale. This might lead to some moments where you are sucked out of the fantasy to question technicalities, like the admin involved in mass Obliviations and the Second Salemers' apparent struggle to find an adult congregation.
Even the casting feels more American, with big names like Jon Voight, Johnny Depp, Ron Perlman, Samantha Morton and Zoë Kravitz essentially being extras. Newt himself isn't even given enough screen time to convince us he'd be good company on a road trip.
Most of Colin Farrell and Ezra Miller's appearances are frustratingly distracting and glum. Miller's character, Credence, is more unlikeable than his character in We Need to Talk about Kevin. If he does, as the rumour mill claims, return in later films, let's hope it's with a better haircut.
It is the performance by Alison Sudol (who you might know by her musical moniker, A Fine Frenzy) that ultimately steals the show. Sudol's turn as legillimens Queenie Goldstein is the most whimsical in the film, even outshining leading lady Katherine Waterston's performance (as her onscreen sister, Porpentina). The most surprising casting revelation is that Dan Fogler becomes bearable if you put him in some period garb and slap a moustache on him. Who knew?
All nitpicking critiques aside, it is worth seeing it on the big screen. The production design alone is an Art Deco spectacle (although I suspect you'll be able to enjoy all these details more in 2D). I was hoping to be dazzled by the spread of magical creatures in Fantastic Beasts. But alas, mixing 3D and CGI doth not magic make. But I still want a Niffler as a pet, obviously.
I don't see Fantastic Beasts becoming an adventure classic, but it serves as a strong opener to a series that respects its source material and adds to it in a meaningful way.
Although not an entirely magical experience, the film did succeed in resparking my childhood fascination with the Potter franchise and reminding me of everything I have missed since. I will ensure that I have properly trawled Pottermore [Rowling's "magical corner of the internet"] by the time the second movie is released.
If you're still unconvinced, remember this: During his time at Hogwarts, Newt was in Hufflepuff. It's safe to assume that he'll need more than one film to convince us that he is capable of leading a fantasy franchise to victory.
P.S. Don't bother waiting for an end-credit scene. Those no-majs are greedy with their teasers.
---
Fantastic Beasts and Where to Find Them releases in cinemas on 25 November.